Brij Medical Centre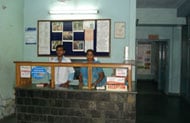 O. P. D. -
Fully furnished consultation chambers with a seating capacity of more than 50 patients. Regular OPD by specialists and super-specialists.
Rheumatology & Pain -
Super-specialized centre for Rheumatology and Pain management, the only one of its kind in India under the care of
Dr.Anish Aggarwal
Physiotherapy - R2F -
A highly specialized Physiotherapy & Rehabilitation centre for complete musculo-skeletal diseases. (MSK) Super-specialized doctors and facility for Orthotics.
Casualty & Trauma -
Equipped for mass casualty management, with 2 fully equipped stations with piped gas supply, monitoring devices and
diagnostic facility.
Intensive Care -
Air conditioned ICU & ICCU with multi-parameter monitors, ventilators, BIPAP, infusion pumps & piped gas supply with specialized doctors and staff.
Operation Theatres -
Two fully equipped, Air conditioned - major operation theatres with individual Boyles apparatus, and all operative instruments. Facility for joint replacement and Arthroscopy.
Indoors -
Neat and clean wards and rooms. Super deluxe, Deluxe, A/c private, semi-private, and general wards. Round the clock nursing and resident doctor. A fully furnished 50 bed facility.
Laboratory -
Well equipped computerized laboratory. Computerized laboratory investigations with ERBA CHEM-7 VER. 4.0 Autoanaliser. Experienced and Qualified staff following NABL processes.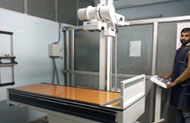 Radiology -
Latest GME Gallop series 500 ma X Ray machine with advanced APR and multicon table. Standby 100ma portable machine. Qualified staff following all regulations as per AERB guidelines.
DXA -
Latest GE-DPX Lunar DXA machine with multiple sites and whole body scanning facility. Highly developed composer platform for exacting assessment. A state of the art facility for Detection of Osteoporosis, Obesity, Endocrine & Cardiac risks.